David Shaw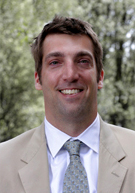 David Shaw is a nationally-recognized authority on legal and business issues relating to native tribes and organizations. He is regularly invited to speak on economic development in Indian Country to groups such as the American Bar Association, the Affiliated Tribes of Northwest Indians, the Northwest Tribal Lending Institutions Association, the National Indian Gaming Association, and at various state bar and tribal conferences. David currently serves as governmental counsel for Indian tribes, counsel for multiple native organizations, the Chief Judge for the Grand Ronde Tribal Court System, and serves on the Executive Committee for the Indian Law Section of the Oregon State Bar.
Outside of his Indian law practice, David has over 18 years of experience in business law and real estate law. His business law experience includes serving as corporate counsel for large corporations, developing and advising small businesses, representing owners, lenders, investors, officers and directors, of business entities, commercial property development, commercial lease disputes, employment matters, and negotiating and drafting many types of contracts. David's business law practice includes the full spectrum of transaction and litigation services, in addition to general legal consulting and advice. For several years, David has been involved on an annual basis with lenders and developers providing direct transactional and litigation services involving 40+ million client projects .
David's real estate experience includes representing multi-million dollar lending institutions, residential and commercial developers, and individuals, business entities, and governments in a wide spectrum of real estate transactions and disputes. If it involves "dirt," David has most likely had prior successful experience with your issue.
David's practice experience includes representing clients in transactions and litigation with the United States government (in both federal and administrative courts), state governments and agencies, and tribal governments and agencies.
Prior to founding his own law firm, David practiced Indian law with the firm of Hobbs, Straus, Dean & Walker and served as in-house counsel for the Confederated Tribes of the Colville Indian Reservation. David is a graduate of the University of Oregon and the University of Washington School of Law. Away from the office, David enjoys spending time outdoors, and playing basketball, softball, and golf and spending time with his children Zoe and Cooper.
Bar Admissions
Oregon State Bar, Washington State Bar, Multiple tribal court bar associations, U.S. District Court of Oregon, U.S. District Court of Eastern Washington, U.S. District Court of Western Washington, U.S. Ninth Circuit Court of Appeals.
Professional Organizations
Oregon State Bar Association – Indian Law Section (former Chairperson), Business Law Section
Washington State Bar Association – Indian Law Section, Business Law Section, Real Property, Probate & Trust Section
American Bar Association – Business Law Section, Business and Corporate Litigation Committee, Tribal Court Litigation Committee
Oregon Trial Lawyers Association
Inns of Court
Awards
Recipient of Washington State Bar Association award for professionalism
Part-time judge
Multi-year recipient of pro bono award from Washington State Bar Association
Invited presenter to multiple legal seminars sponsored by the American Bar Association, Oregon State Bar Association, American Arbitration Association, Washington State Bar Association, National Indian Gaming Association, and others.
Former Chairperson of the Oregon State Bar Association Indian Law Section